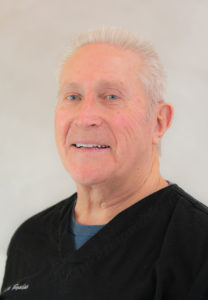 Meet Dr. Hopkins
Dr. James Hopkins attended school right here in Virginia at George Mason University before continuing on to dental school at the Medical College of Virginia. Dr. Hopkins brings 46 years' worth of knowledge to SMDC and is well trained in many aspects of dentistry including restorative and cosmetic procedures. He takes great care in aiding patients with their concerns and getting them on the road to a healthy smile. He and his wife, Gale have two sons and three grandchildren. He is an avid outdoorsman and enjoys all that it has to offer.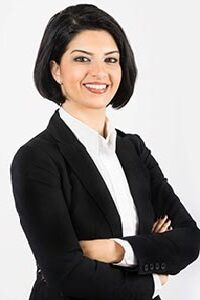 Meet Dr. Sanam Kheirieh – Endodontist
Dr. Sanam Kheirieh earned her Doctorate Dental degree from Iran in 2005, where she worked as a general dentist for six years. After practicing dentistry and performing research projects, she decided to continue her career in the field of Endodontics. She received her specialty degree in Endodontics from the University of Maryland where she also earned her Masters degree in Biomedical Science. She continued to expand her knowledge alongside her clinical skills through research projects in the field of dentistry and specifically dental materials.
Dr. Kheirieh has several publications mainly in the field of Endodontics and almost 500 citations. She has numerous oral and poster presentations at scientific dental meetings. In 2015, she was awarded "The Sherril Ann Science Endodontic Research Fellowship Award", for demonstrating exceptional ability in the field of endodontic research. This award was granted for developing "Nanogel-based Scaffold in Endodontics".
Dr. Kheirieh is an active member of the American Association of Endodontics, International Association of Dental Research, American Dental Association, Northern Virginia Dental Society, and Endodontic Penik Study Club.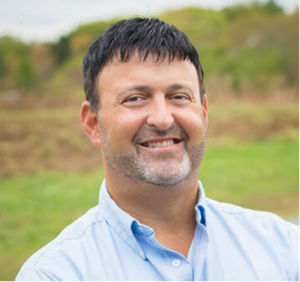 Meet Dr. Ossakow
Dr. William Ossakow feels blessed to be a dentist and to have a job that he loves. He treats every patient as he would his own family, and sleeps well at night knowing that his philosophy of care has positively affected the lives of so many in his community.
Dr. Ossakow attended Virginia Tech for his undergraduate education, earning a Bachelor of Science degree in Biology in 1994. He continued on to the Medical College of Virginia/Virginia Commonwealth University where, in 2000, he earned his Doctorate of Dental Surgery. Committed to keeping at the forefront of dental technology and treatments, Dr. Ossakow continues his education in all aspects of general, restorative, and cosmetic dentistry, with a new interest in preventing and treating sleep apnea and other snoring disorders.
He is a member of the American Dental Association, the Virginia Dental Association, the Potomac Implant Society, and the Northern Virginia Dental Society.
Originally from Springfield, Virginia, Dr. Ossakow currently lives in Chantilly with his wife, Jessica, and their pup, Ace. He spends his free time with friends and family and loves cheering on the Washington Redskins.
Meet Lisa – Practice Manager & Administrator
Lisa is the first smile you see when you step through the door. As the manager and treatment coordinator, it is her job to make you love coming to the dentist! She has been serving patients for over 25 years, and as a key player on the team, it is her goal to treat every patient like family.
In her spare time, she enjoys spending time with her two beautiful grandchildren and spunky Godchild. Lisa also relaxes by reading, cooking, and enjoying the outdoors.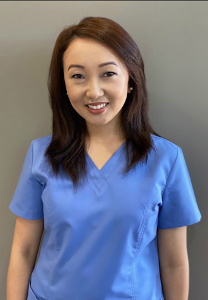 Meet Oshin Rai – Dental Hygienist
I attended Santa Rosa Junior College in California, where I received my Dental Hygiene degree in 2015.
My goal for all my patients is to provide the highest quality of care possible. And to ensure each patient has a comfortable and an enjoyable experience.
I moved to Virginia in 2018 with my husband. The both of us, love to spend time with friends and family, traveling, being outdoors, relaxing and enjoying what life has to offer.
Why Choose Us?
Convenient Hours
Accepts Most Insurances
Financing Options
No Appointments Necessary
State-of-the-Art Facilities