Invisalign
Effective Teeth Straightening Systems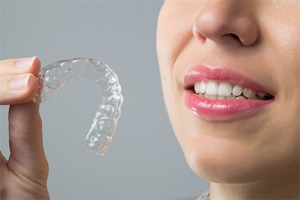 One of the best cosmetic ways to significantly improve your smile is through teeth straightening systems. At Sudley Manor Dental Care, we offer both traditional and alternative straightening options. Our team is here to help you choose which one is the right fit for you; you can count on us to help you achieve the smile of your dreams!
Traditional braces and Invisalign are ideal treatments for patients who have teeth that are:
Gapped
Crooked
Crowded
Misaligned
Start on the path to a straight and incredible smile as soon as possible. Our Manassas dental care team can sit down with you to discuss the straightening options available to you, and which choice may work best for your unique needs and goals. Contact us today at (703) 369-9100 to schedule your appointment with our Manassas dentist!
Why Choose Us?
Convenient Hours
Accepts Most Insurances
Financing Options
No Appointments Necessary
State-of-the-Art Facilities